No doubts that Albania is an attractive country to visit and make VoIP business.
In order to understand which country perfectly fits goals of GSM terminator he has to hunt for some information.
Why this ready-made business idea of GSM-Termination is successful in Albania?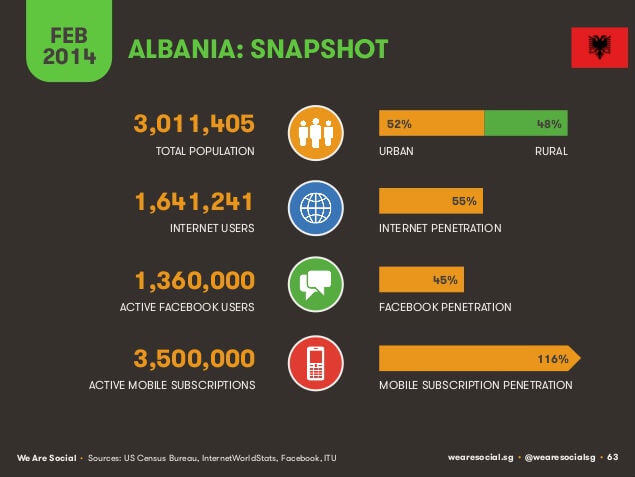 More then 110% of population are active mobile subscriptions. Thus, this means that big segment of these people are business owners and have partners abroad. This is fantastic for GSM-Termination.
You can choose the cards of any mobile operator in Albania you like!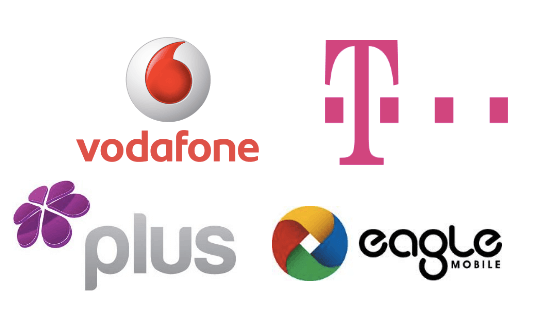 Vodafone mobile operator perfectly fits for this business in Albania! You ask why? Vodafone has 1,839 million active users which means this company covers over 34,76% of active mobile subscriptions in Albania.
The best choice for VoIP GSM-Termination is "Daily Bundle" tariff plan. This plan is cheap because you pay only 0,1 USD per minute of call to any subscriber inside Albania.
At the same time your income will be around 0,18 USD for one minute of successful international call, transmitted to subscribers using our equipment for GSM-Termination.
Based on the information given above we can make a conclusion that your pure profit will be 0,08 USD.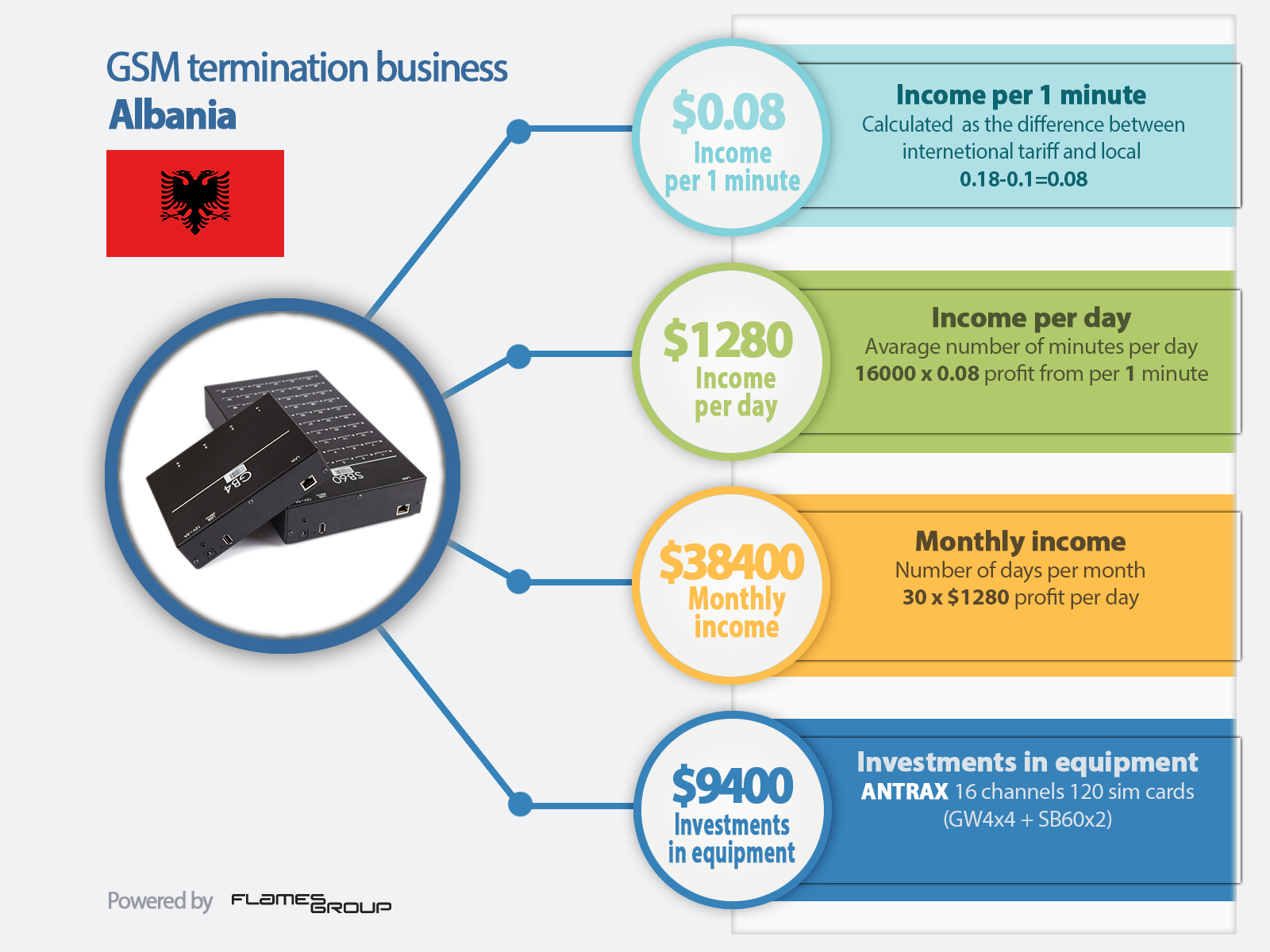 VoIP business in Albania – income estimate
| ITEM | COST, USD |
| --- | --- |
| LOCAL COST (Vodafone, Albania) | 0.1$ MIN |
| ROUTE COST (to Albania) | 0.18$ MIN |
| INCOME (difference between local cost and rate of route) | 0.08$ MIN |
| INCOME (average turnover), MONTHLY (average) | up to 40000$ |
| INITIAL INVESTMENT (for whole business launching) | starts from 9400$ |
Just imagine, with 32 channels system you can transmit at minimal 10 000 minutes per day to Albania.
If you're interested how to make $600 of pure profit in Tirana every day, please, contact one of our telecommunication experts and get personal consultation!
Read more articles about GSM termination in Balkans:
VIDEO – Balkans: attractive area for business with GSM gateway
Balkans — attractive area for business and investments in Europe
Read our the most popular posts about GSM termination business:
What is GSM termination: a profitable business, fraud, or the good mission?
How to start profitable VoIP GSM termination business?
Choosing Anti SIM Blocking Solution for Call Termination
GSM termination security: calmness for business owner and stable income
Was this information useful? Share the GSM termination business idea with your friends!