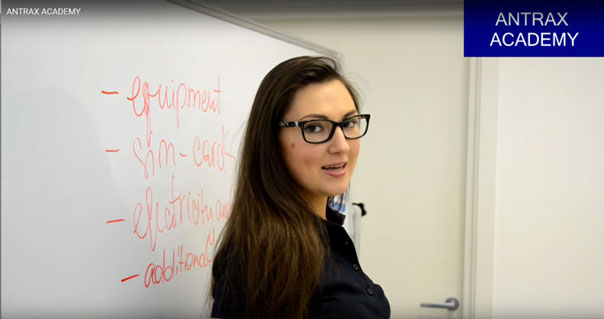 Our mission is to direct you how to create your own business in telecommunication sphere. Our company has more than 11-year experience in making our partners to be successful. We accompany you from the very beginning, you will know how you can make profit in this kind of business, what you need to start it, what actions are necessary to place it to be stable and how to support it easily with highly-automized system. Our professionals collected extremely useful educational materials for your business growth.
This course has enough volume of information and content which will allow you to be well-educated and start GSM termination business as an expert.
You will go through our one-week course. You will be provided educational materials, workbook, video education and you will be given your personal coach.
After each section there will be a test, so it will be possible for you to take into account each even the tiniest detail.
When graduated successfully you will get a certificate with the right on 20% discount for equipment purchase.
ANTRAX covers more than:

We have partners in more than 74 countries all around the world on 5 continents.

More than 10,000 brilliant students graduated ANTRAX academy.

7500 of them received certification and 20% discount for ANTRAX equipment and services.

As a result more than 3500 people became ANTRAX owners and initiated their highly profitable termination projects.
We propose: