Business in the telecommunications sector – the most profitable and fastest growing business in the world. The business of the future and best option for investment.
How you can make money in Malaysia
Malaysia – a country in which the Telecommunications and IT solutions are developed with rapid speed. And if you want to keep up with the times, that GSM termination – is the right choice! GSM termination – one of the areas Telecommunications. This business is based on the transmission of international calling using SIM cards of local mobile operators. Mobile communication is used by approximately 6 000 000 000 people worldwide, and this number is constantly growing.
Therefore, You can be confident in the relevance of business of GSM termination and stability of Your profit. GSM termination – is an easy way to earn big money. This business is accessible to everyone.
If you are looking for promising investment opportunity, the GSM termination – this is what you need. Moreover, this business GSM termination not takes from You a lot of time or special skills or knowledge. It's very simple, the main thing – the desire and start-up capital.

ANTRAX – the system "all inclusive" for gsm-termination business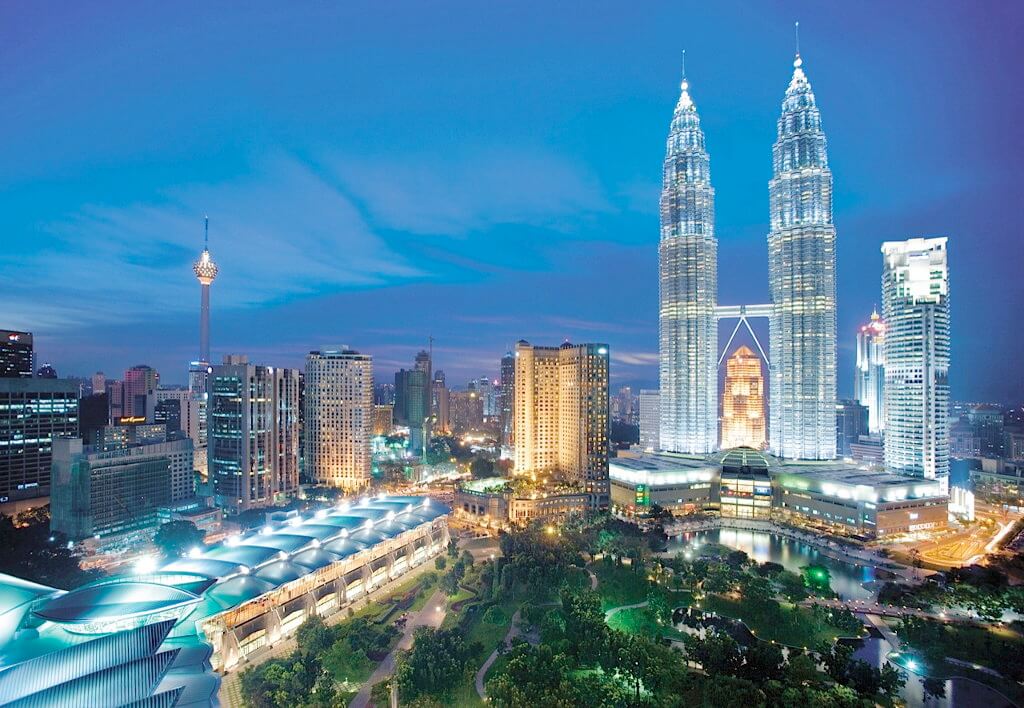 To start a business in the GSM termination, you will need equipment – VOIP / GSM gateway. ANTRAX – known European manufacturer of this equipment. All our products have certificates of quality, ANTRAX – it is premium class, stability and reliability. Moreover, after the purchase of equipment, we provide full technical support and training.
And also, you do not need to look for clients (companies that will send to you traffic). Our company will be your first client, we guarantee the traffic of international calls to each of our partner. ANTRAX – the solution "all inclusive" for business (hardware, software, traffic (international calls). ANTRAX solutions working in Malaysia since 2009. During this period, we already have a lot of successful partners. You can become one of them.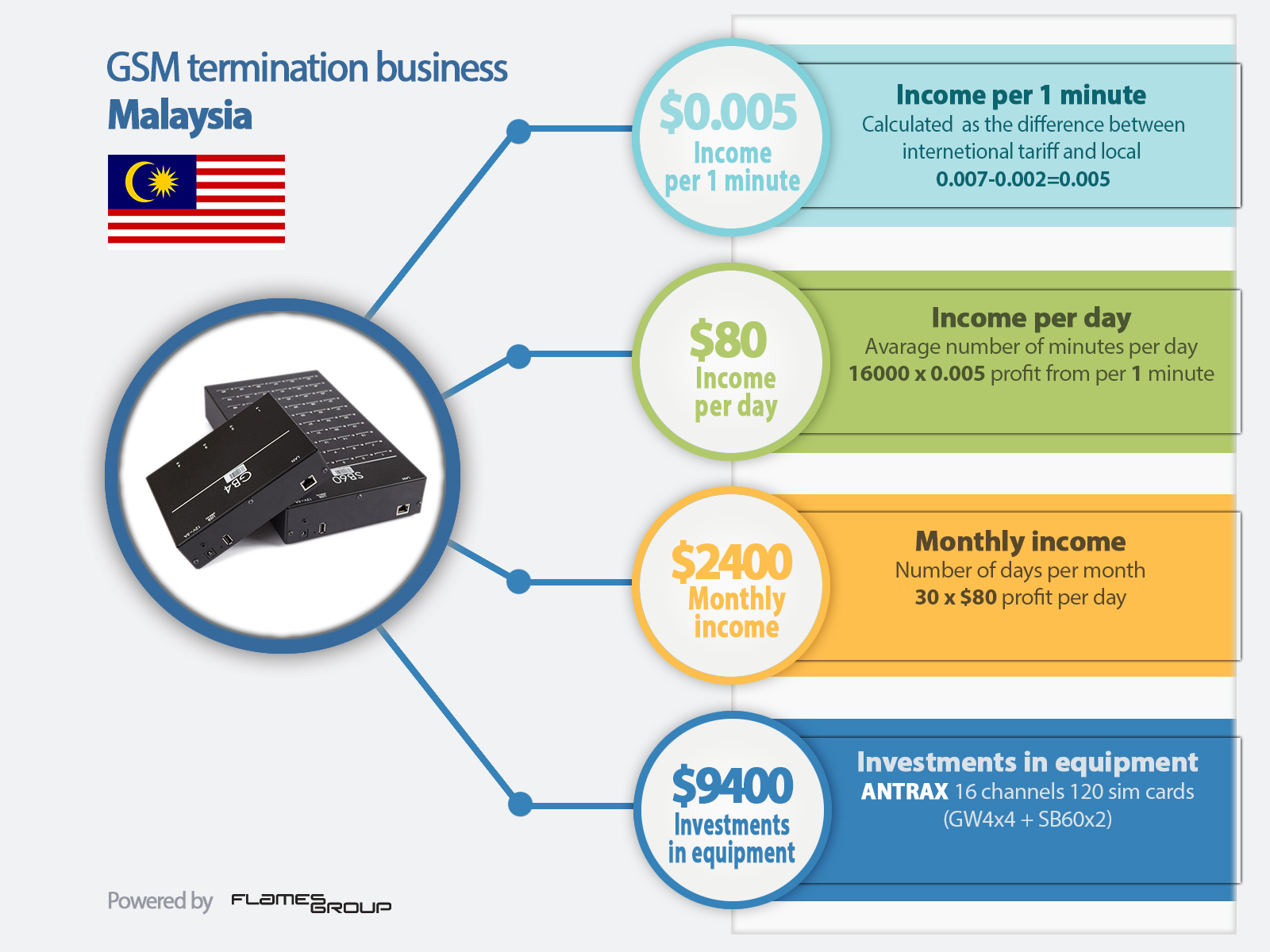 What will be Your income with SIM boxing (GSM termination) in Malaysia
| ITEM | COST, USD |
| --- | --- |
| LOCAL COST | 0.002$ day |
| ROUTE COST (to Malaysia) | 0.007$ MIN |
| INCOME (difference between local cost and route cost) | 0.005$ MIN |
| INCOME (average turnover), MONTHLY (average) | up to 2400$ |
| ONE-TIME INVESTMENT (package of equipment and software) | 9400$ |
You just need to do a few steps:
Select the optimum configuration of the system
To organize a location and find the SIM cards in a large amount for the system
Start receiving traffic (international calls)
Receive profits every 2 weeks to a bank account.
Read our the most popular posts about GSM termination business:
What is GSM termination: a profitable business, fraud, or the good mission?
How to start profitable VoIP GSM termination business?
Choosing Anti SIM Blocking Solution for Call Termination
GSM termination security: calmness for business owner and stable income
Was this information useful for you? Share the business idea with your friends!