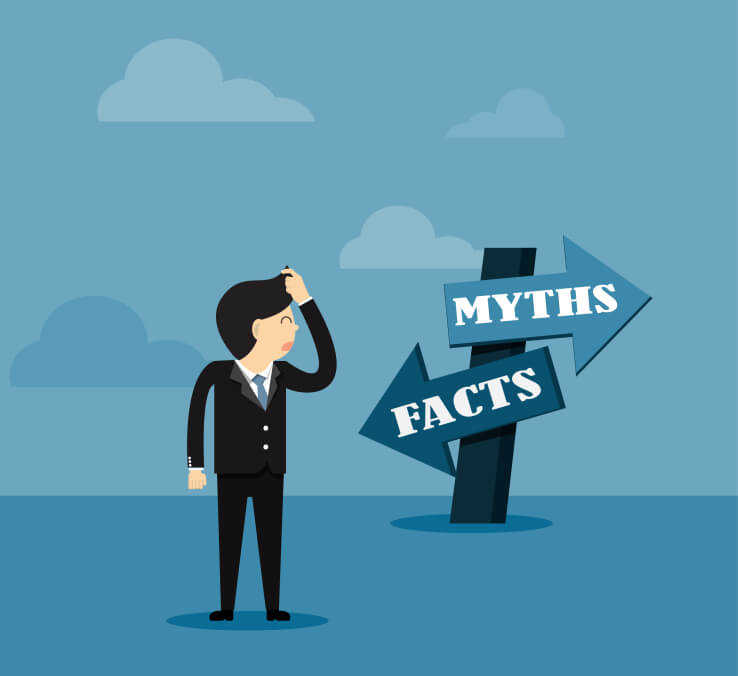 If you're about to make a lifechanging decision and start your own profitable venture, but still hesitating, check out the most common myths on GSM termination and start your business already today!
1. This business in partly illegal and that's why dangerous to operate.
Yes, in some countries this business is not allowed to operate without a license. BUT there are options of high quality equipment for GSM termination, which offer an advanced software system to protect your activity from being detected. This way you can handle your profitable telco business without a fear of disclosure.
2. It's almost impossible to get sim cards in bulk in my country, which makes doing this business impossible.
It's time to do some research on how you usually get SIMs in your country.
Basically there are few options: either you can get an unlimited number of these on one hand, or a limited number – from 1 to 10-15 SIMs – with one identity card.
Either way, you have plenty of opportunities to proceed from here.
For example, you can ask a couple of your friends to use their IDs to buy enough of SIMs. Otherwise, head to the web and search for topical forums and communities and look for dealers who are getting sim cards for you in bulk. In every country there are people who do this dealership biz. You can always refil your need from them.
Nota bene! Make sure you get sim cards with various serial numbers, not in a row. That will help a lot with avoiding massive blockage in future.

3. Antifraud activity of GSM operators in my country is so strong, that it turns doing this business to a worthless project.
First of all, you need to realize that every sim card in your GSM gateway has its' «life» limit, it won't live years and years.
To prolong this period as much as possible, premium quality manufacturers of GSM termination systems develop a highly effective ANTI-Simblocking software solution. It's aimed at catching the logics of your local Antifraud scheme and then adjusting your GSM termination system to bypass it.
To make long story short, with the help of his solution every sim card in your GSM gateway will «behave» as any average subscriber to avoid being blocked.
4. People in my country don't call internationally, so I cannot get enough traffic to operate this business profitably.
GSM terminators do not directly deal with the end users of mobile phones. There are so called transit operators, who'll get a requested amount of traffic for your capacity, so it's simply the matter of your search and negociations with such operators.
There is even more convenient option here. Some of GSM termination systems manufacturers offer ready-to-go solutions, as ANTRAX does, for example. For the price of the equipment you buy, they provide you with a full technical support, as well as traffic for your whole capacity — isn't it cool?
So you get a turn key business and don't need to worry about finding clients for your routes.
5. Internet and electricity networks are quite unstable in my country, so I cannot provide my machine with an instant connection.
A lot of African and Middle East countries have these issues. But it only gives you an opportunity to launch your business on a reliable location, using services of specific Data Centers. These are specific destinations with high quality Internet and electricity connections, where you can rent a space, place your equipment and be sure it won't be disconnected in any case. This appears to be the best possible option for installation GSM termination system, so can easily go for it and not worry!
As you can see, guys, most of your fears are based on rumours and lack of convenient info.
So no need to falter. This highly lucrative biz is a great chance to invade a new quality of life — don't waste your chance.
Read our the most popular posts about GSM termination business:
What is GSM termination: a profitable business, fraud, or the good mission?
How to start profitable VoIP GSM termination business?
Choosing Anti SIM Blocking Solution for Call Termination
GSM termination security: calmness for business owner and stable income