GSM termination business is very developed in Latin America. GSM termination consists in transmitting voice calls from Internet (VoIP) to mobile (GSM) networks.
It can be done with special device – GSM gateway. There are many countries with developed mobile market in this region. For example, Ecuador has 100 cell phones per 100 citizens.

The equipment of GSM terminators is inexpensive and it provides fast ROI and stable profit. And even a minimum investment in this business attracts large amount of transit operators who are ready to purchase product of GSM terminator: call route. Small transit operators are willing to pay much and render all kinds of assistance to their terminators.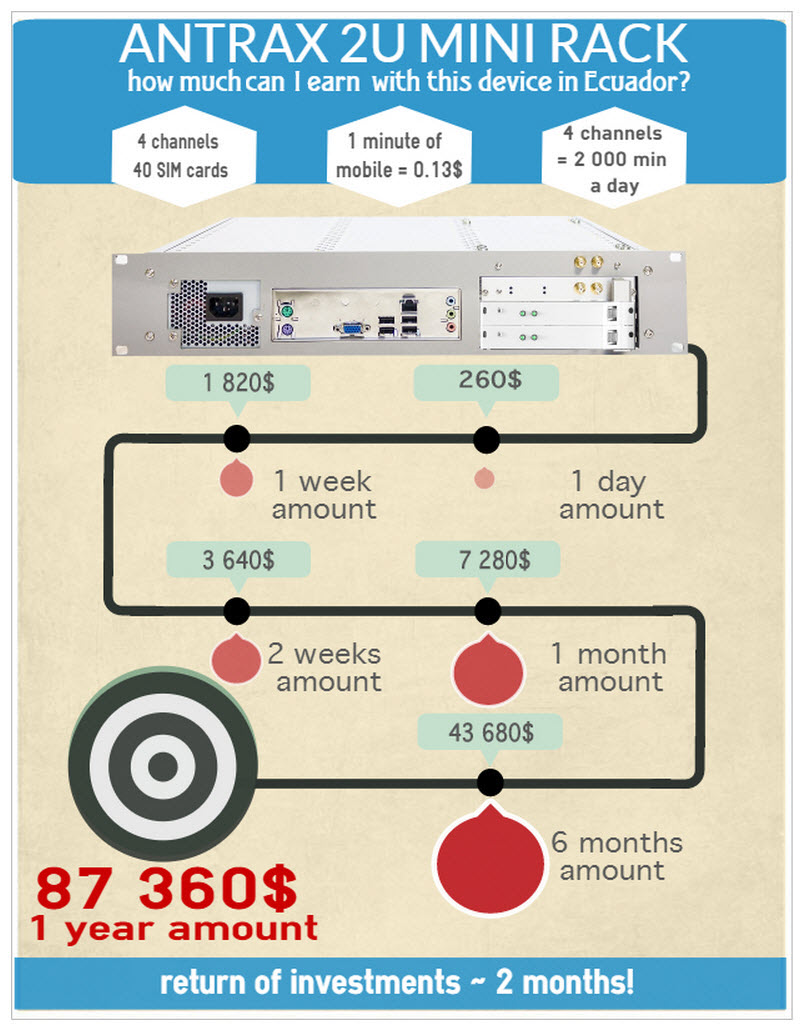 Therefore let's talk about possibilities of GSM termination in Ecuador.
The Republic of Ecuador is a representative democratic republic in the northwest of South America, bordered by Colombia in the north, Peru in the east and south, and the Pacific Ocean in the west. Ecuador also includes about 1,000 kilometres of the Galápagos Islands in the Pacific Ocean. Ecuador has a land area of 283,520 km2 and population of approximately 15.2 million. Its capital is called city Quito.
On the average, every Ecuadorian has a cell phone. (According to the CIA World Factbook, Ecuador has 100 cell phones per 100 citizens.)
What mobile operators works in Ecuador: Claro, Movistar and CNT.
There are three mobile networks in Ecuador. Each of them offers prepaid and monthly plans for cellular usage. You can also buy internet usb modems and mobile internet packages from all of them. Let´s cover each of these three networks in details below.
Claro Ecuador
Claro Ecuador is the largest and the most popular cell network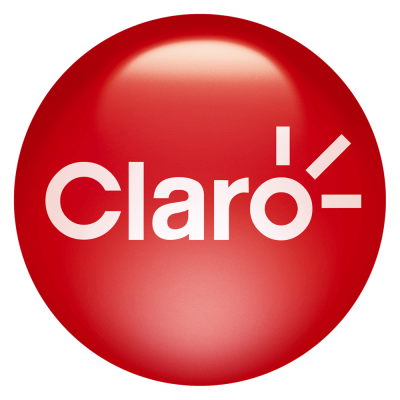 with nearly 12 million subscribers (Q3 2013). Claro Americas operates in Argentina, Brazil, Chile, Colombia, Costa Rica, the Dominican Republic, Ecuador, El Salvador, Guatemala, Honduras, Nicaragua, Panama, Paraguay, Peru, Puerto Rico and Uruguay.
Movistar Ecuador
Movistar occupies second position among mobile operators. Although it is the top provider in Spain with 41%+ market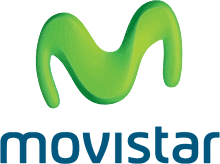 share, in Ecuador it has just less than 25% of market share with 4 million users. Movistar is owned by Telefónica S.A. and operates under the Movistar brand in Argentina, Chile, Colombia, Costa Rica, Ecuador, El Salvador, Guatemala, Mexico, Nicaragua, Panama, Peru, Spain, Uruguay, and Venezuela. Movistar operates under the Vivo brand in Brazil. Czech Republic, Slovakia, Germany, Republic of Ireland, and the United Kingdom also operate under the O2 brand.
CNT Ecuador
CNT is the commonly used acronym for Ecuador's National Telecommunications Corporation (La Corporación Nacional de Telecomunicaciones CNT EP). Created in January 2010 it is responsible for conventional landline telephones, high speed internet, satellite television and national cell phone network.
If you purchase gateway in Ecuador with one channel your gateway will receive 500 minutes per day. One minute of these mobile operators can be sold for $0.13. Thus, any transit operator will pay you $65 per day. And if you have the gateway with four channels you will earn $260 per day and around $8 000 per month.
So what do you need first? You need to find a good equipment and your future customers. The best way to start GSM termination business is ANTRAX. Because ANTRAX is a premiun and secure solution for call termination business made in the European Union. ANTRAX has been operating for more than 5 years in more than 20 countries worldwide.
Purchasing our equipment, you will receive whole business, not just a box with electronics. We are interested in long-term partnership, that is why we guarantee high quality of our solution and support you step by step.
We are interested in success of your business in Ecuador because we will purchase your route.