ANTRAX
"VoIP Business Package 2017"


The best price/quality ratio

24 channels (GW8 x 3 + SB120 x 1) –

$8'765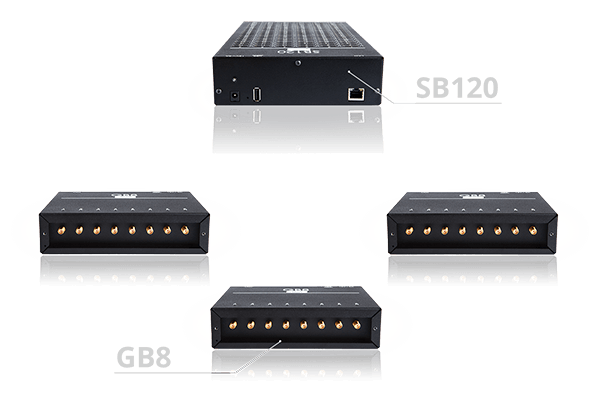 SIM box
Separate access to each sim card
Enlightened indicators of sim status
On-Board PC
GSM gateway
Looks like a router
Light-weighted (easy for transportation)
On-Board PC
Why "VoIP business package 2017" package
is perfect configuration to
Do GSM termination business:
1

The best price/quality ratio in the International market

2

3 locations (GSM Gateways) with 1 remote SIM-box

3

Industry-first innovative Software Solutions with flexible settings

4

Anti-spam country/operator customizable and Ready-to-use logic

5

IMEI management

6

Human Behavior Simulation (HBS) (NEW scripts 1.15.2 included)

7

Family groups

8

SIM-migration/SIM-rotation

9

IMSI-catcher

10

Ability to block robot calls from providers and "all channels are busy" feature

11

Sending SMS on different events

12

AND MUCH MORE!
Buying ANTRAX Equipment
YOU Get
World-Class Customer Service:
Consulting and technical support is included.
Personal post-sale VoIP manager. Flamesgroup SIA – international telecommunication provider – 13 years of successful operation.
8 years of ANTRAX solutions development. We are continuously improving our solutions. ANTRAX software is specially tailor-made for ANTRAX hardware. This allows to minimize the appearing of bugs, but even if there will be something our tech support will fix it immediately and for free.